Cross Cultural Communication
International Person-centered Workshop
Hungary
August 14 – 20, 2023
Roots of the person-centered approach
The person-centered approach – which is mostly known by the outstanding American humanistic psychologist, Carl Rogers – has had great effect on the helping professionals worldwide, the method how mental patients are healed, practice of pedagogy, ideas about effective leadership style, patient-doctor relationship, and the life of the individual.
At 1984 and 1986 a one-week long person-centered workshop took place with roaring success, with the assistance of Carl Rogers and his coworkers. The event organised for the occasion of 25th anniversary created a tradition.
With the help of the hungarian and of other nationalities facilitators create an opportunity first of all practical learning. A lot of there to learn from books about the person-centered approach, but to truly master it, you need personal experience. There is an unique chance to acquire such a personal experience.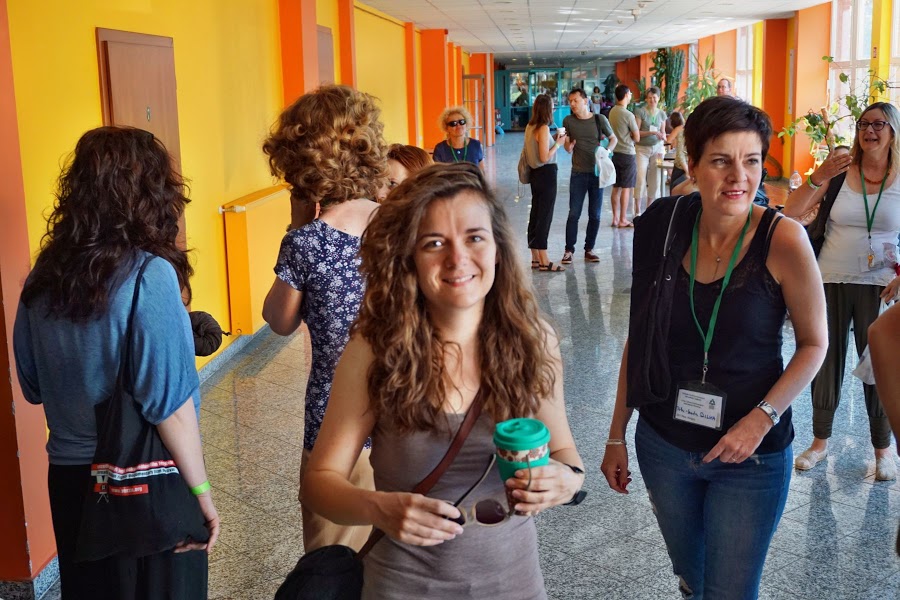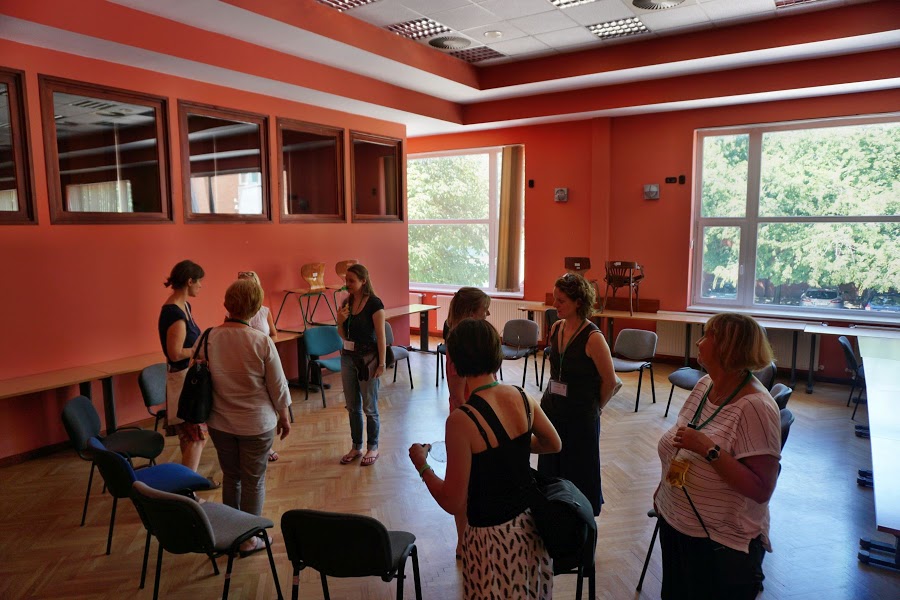 What is a person-centered group?
One of the main characteristic of the person-centered groups that the members meet between minimal frames, quite freely: through showing their doubts, fears, recognising, admitting and expressing their emotions. There are no "leaders", but facilitators, who stimulate the group process, but also they are also participants. These intensive group experiences help us to get closer to ourselves and to each other, to recognise the similar in the other, but to learn to disagree in peace.
Besides the freely unfolding small and big group self-knowledge experiences there are so-called theme-groups, that we use to work on the root societal tension, the challenges of the helping professionals, the path-finding of the individual.
All participants may apply as facilitator or theme-group leader.
Those of us, who participate as facilitators aim to be present in the groups for a whole week, four hours every day, turning our full attention toward the group and by our empathic, accepting, and congruent presence try to help group members in encountering themselves and each other.
Facilitators of the small groups (individuals or pairs) will be clearly announced.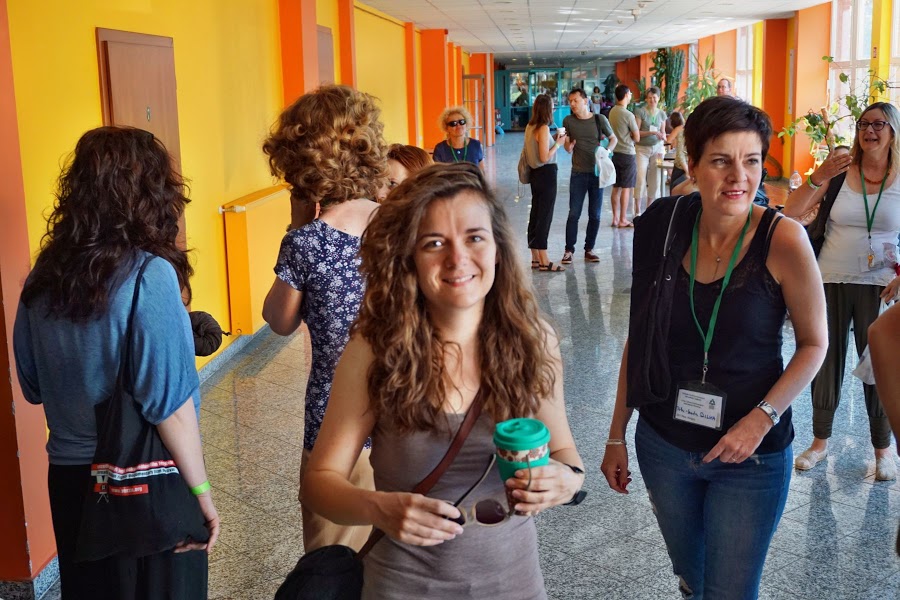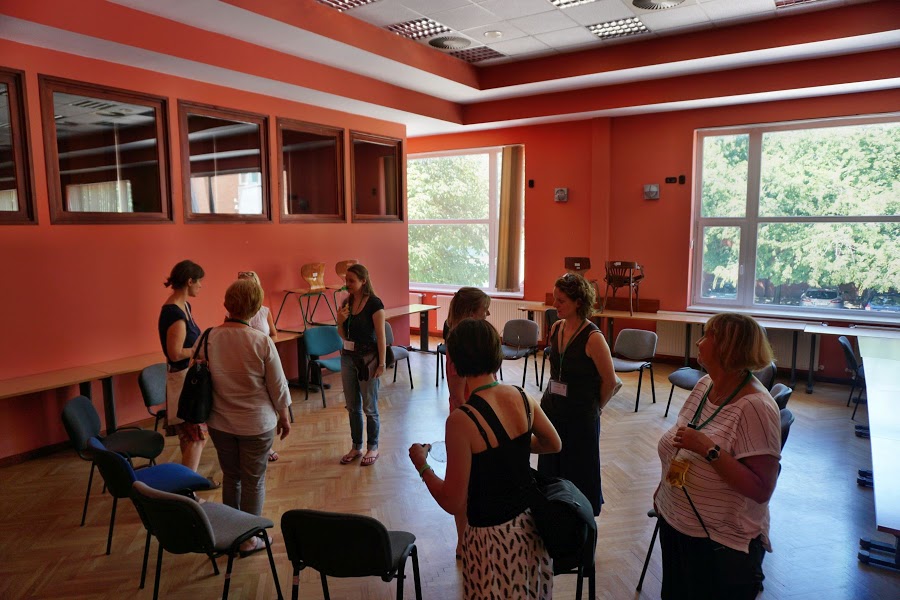 Let us take care of ourselves and each other!
Being present intensely and for an extended period in the atmosphere of the person-centred small and large groups can almost lead to an altered state of consciousness. Congruent empathy and positive regard, which we might experience in the group, may make us more open, more sensitive, more vulnerable: our usual self-defense mechanisms, even self-control may fade. When we step out of the group, it is good to be aware of this effect and take it into consideration when we relate to ourselves and our fellow group members.
Forty years ago I attended a three-year training In PCA and it had a great effect on my life. I left my job at the Technical University of Budapest and concentrated my efforts to humanize teacher training in Szeged at the teacher training college. During the six years spent in Szeged in 1984 and in 1986, I invited Carl Rogers and his coworkers to held Cross-Cultural Communication workshops. We try to revive the spirit of these meetings each summer since 2009. I believe that congruence, unconditional positive regard, and empathy – if they are realized as a "way of being" – improve the quality of life in families, schools, and at the workplace.
I have a degree in psychology, law and economics. I have participated and facilitated in countless CCC groups since I was 16. I live with my wife and three sons. Techno, literature and encounters are my passions.
I organize CCC since 2009. I am addicted. In my free time I struggle with myself quite a bit. This event provides an excellent opportunity for this: I encounter amazing people and a do hard work on myself. We cry together and we laugh together and the opportunity to facilitate this experience for others as an organizer is a pleasure and privilege.
Message from the University of Pécs
Dear Participants, Colleagues, Friends,
Universities of the 21st century should facilitate the social, cultural, and economic development of their field of study; function as a hub for learning – for scientific and cultural growth – and partake in strengthening the cohesion of the region: addressing social and economic challenges of the region by continuously developing their educational portfolio and by giving up to date answers and applicable knowledge.
The Department of Cultural Sciences, Pedagogy and Agricultural Development (KPVK) – with its headquarters in Szekszárd and its educational center at Pécs, functioning as part of the University of Pécs – besides being a major educational entity in the region – also plays a significant role in the social and economic remediation of the counties of Tolna and Baranya as well as in the cultural development of the region and in offering local alternatives to the next generation. To facilitate such cultural development in the region and to further increase its integration into the local cultural scene, KPVK has recently initiated several new projects. These initiatives, at the same time, outline our strategy and pinpoint our cultural priorities for the future.
KPVK – as part of its role in the cultural life of the region – serves as the traditional venue for the Cross-Cultural Communication International Workshop in 2022 for the twelfth time. These events, organized over a period of three decades, have always been characterized by internationality, multiculturality, free interactions in the small and large groups, rich content in the Topic Groups, and the development of long-term personal and professional relationships. The Department of Cultural Sciences, Pedagogy, and Agricultural Development of the University of Pécs would like to contribute to this by providing a modern, yet friendly venue for the event at its Educational Center.
I wish all participants a productive week, rich in personal development, learning experiences, and exciting interactions and I would like to congratulate the organizers for their tireless work in putting together the workshop again.
Dr. Iván Zádory
deputy dean
PTE KPVK

The organizers continuously monitor the regulations regarding COVID and – to ensure your safety – the rules of the workshops will be adjusted/updated accordingly.
Vaccination pass: not yet clear if it will be required.
Masks: not yet clear if it will be required.
Wristband: upon arrival you can choose from 3 different colors, indicating the distance that you wish others keep from you.
Disinfectant: We will place hand sanitizers at different locations throughout the venue. Please use these!
Declaration of health: upon arrival at the registration desk we will ask you to declare that you are COVID sypmton free.
To pay chose the appropriate price category (full or discounted), put it into your Shopping Cart, and proceed to Checkout.
| Name of Period | Until | Full Price | Discounted Price |
| --- | --- | --- | --- |
| Super Early Bird | 1st of March | HUF 40 000 | HUF 22 500 |
| Early Bird | 1st of May | HUF 45 000 | HUF 25 000 |
| Last Chance | 1st of July | HUF 50 000 | HUF 27 500 |
| Normal | 14th of August | HUF 55 000 | HUF 30 000 |
In case you wish to pay cash at the venue, we charge you an additional HUF 2500 handling fee.
Normal Price (Promotions Over)
Normal Price (full, no promotion)
Normal Price (discounted, no promotion)
pedagogist

social workers

students

retiree

The discount is only available, if the according certification is shown. The pictures of the IDs may be sent to ccchungary@gmail.com via email. Without it we are unfortunately unable to accept the discount fee.
In case you wish to pay cash at the venue, we charge you an additional HUF 2500 handling fee.
To participate, you must fill out the Registration Form and pay the Registration Fee. (You can do both here, at this web page.)
You can pay here, at this web site using your bank card or by wire transfer. (For further information, put the appropriate registration fee into your cart and proceed to check-out.)
ATTENTION! The fee includes the costs of the programs, but not the food and the accommodation. Please indicate on the registration form, if you need any of these, but you must pay individually to the service provider on site.
In case of cancellation, we retain 50% of the registration fee.
After the 2nd of August in case of a cancellation, we do not refund your registration fee.
If the event is cancelled by the organizer due to reasons beyond the control of the organizer (vis major situations, for example, pandemic), we refund your participation fee after the deduction of a 5% handling fee.
Prices include VAT.
Participation fees can be transferred in certain cases. If you wish to transfer your registration fee, please contact the organizers. However, you will have to find a new participant for your registration.
Please only transfer the registration fee (do not add accommodation or meals) and note your name and "CCC".
Dormitory Accomodation in 2-bed Rooms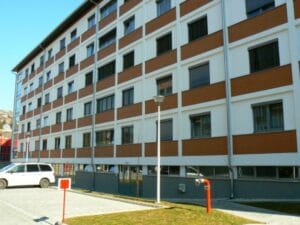 We have some excellent news: this year, again, those who wish to stay at a dormitory will sleep at the Szántó Dormitory, which overlooks the yard of the University.
Address: Szántó Kollégium (Dormitory) – Pécs, Szántó Kovács János u. 1/d, 7633
You can move into your room after 14:00 and, on the day of your departure, you have to leave the room by 10:00 am.
Two rooms make up a block and share a bathroom/toilet and a kitchen. The kitchen is equipped with a sink and a fridge.
Price of accomodation:
Two-bed room used by a single person (night/room) HUF 5 000
Two-bed room shared by 2 people (night/person) HUF 3 500
Note: the price is subject to change.
PAYMENT:
You can only pay for accommodation upon arrival, during your registration, in cash.
You can cancel your accommodation for free only until the 5th of August, 2022. If you cancel later, you have to pay 50% of the price of your accomodation.
Blocks are equipped with:
sheets
liquid soap and toilet paper
You have to bring your own towel, kitchen utensils, and other kitchen equipment according to your needs.
Room/bed reservation
Click on the bottom below and write your name into a room! If you wish to stay in your room alone, write into the cell of the other bed in your room: "NO". Only register a room if you have already registered yourself for the event and have paid for it.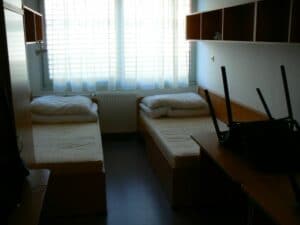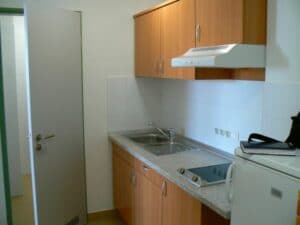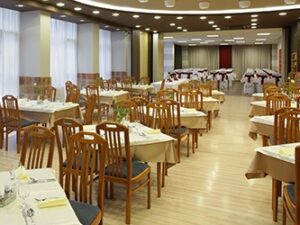 On Monday there will be no dinner at Laterum Hotel.
Instead, we invite you to a special occasion – a Dance Hall – in the large room of the University. Tired dancers will get refreshment and snacks.
Lunch and dinner will be served at the restaurant of Hotel Laterum. The price is HUF 1450 / meal. The restaurant is a 5-minute walk from the University. 
You can ask for vegetarian and vegan meals too. They can not provide paleo meals. If you have some food allergies, they can prepare á la carte meals, which you must pay for at the restaurant individually.
Lunch
the fees are subject to change
Dinner
the fees are subject to change
Lunch
Tuesday
Wednesday
Thursday
Friday
Saturday
Soup
Bacon Pea Soup / Fruit Soup
Creamy celery cream soup / Fruit soup
Minestrone Soup / Fruit Soup
Great Plain Goulash / Fruit Soup
Broccoli Soup / Fruit Soup
A
Butcher meat, farfalle pasta
Crumb stew, tarragon
Roasted beans with vegetables and fried ribs with garlic
Macaroni from Bologna
Budapest slices, steamed rice, potato croquettes
B
Pork steak stuffed with smoked meat and cheese, with roasted potatoes,
and with mixed salad
Pork wind from Magyaróvár, mixed garnish, cabbage salad
Fried Hanoverian turkey breast fillet, steamed greens in butter, steamed rice
Roasted spicy chicken legs and mashed potatoes
Fried cheese, steamed rice, tartar sauce
Vegetarian
Cauliflower with cream and almonds, roasted "in a chimney"
Multi-seeded zucchini coins, steak potatoes, devil sauce
Crispy fried fish fillet with jasmine rice
Styrian noodles, vanilla soda
Grilled mushroom heads, vitamin salad
Vegan
Zucchini meatballs with potato chips and garden salad
Greek stuffed eggplant with dill sauce
Kókusztejes zöldséges csicseriborsós ragu, párolt rizs
Dill-ruccola barley pearl salad with baked sweet potatoes
Grilled mushroom heads, vitamin salad
Dinner
Tuesday
Wednesday
Thursday
Friday
Saturday
A
Beef stew, dumplings, barrel pickles
Brasov steak
CAULDRON PARTY
(no dinner at Laterum)
Pork chop stuffed with smoked ribs, mixed pancakes, cabbage salad
Fried chicken breast fillet with sesame seeds, fried steak potatoes
Vegetarian
Fried mushrooms, steamed rice, tartar sauce
Potato with cream and French vegetables with fried cheese on top
Mushroom paprika, dumplings
Spanish letcho and garlic bulgur
Dessert
Kirsch cube
Tiramisu slice
Chestnut tunnel
Chocolate cubes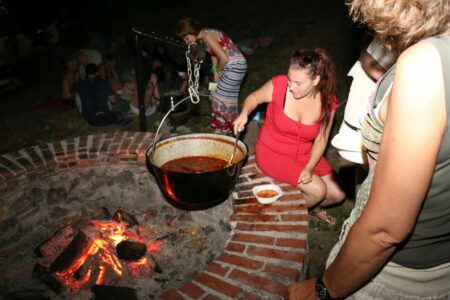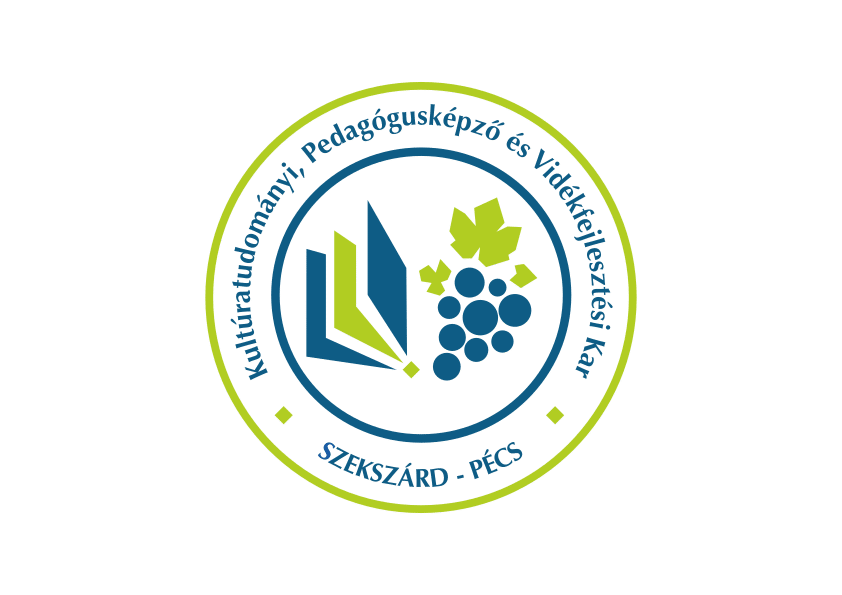 The venue of the event is the University of Pécs.
Address:
Szántó Kovács János u. 1/b.
Pécs
7633 Hungary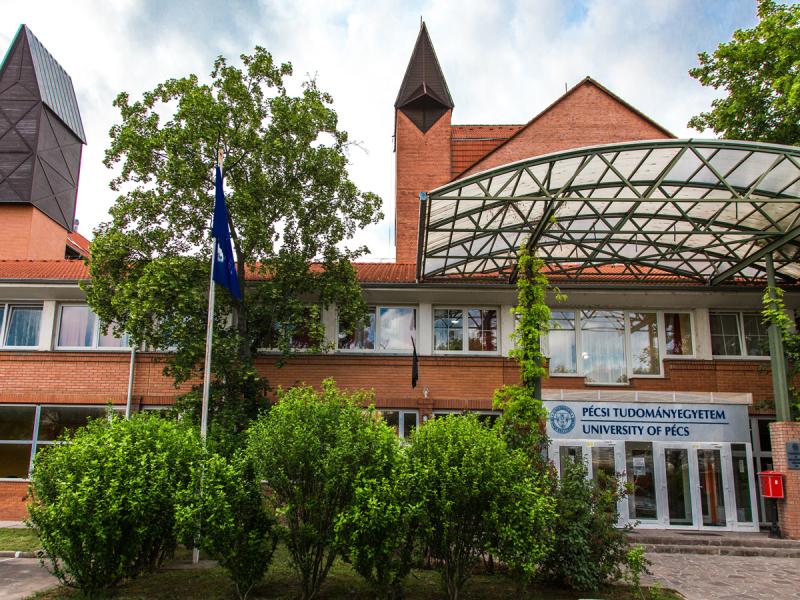 frequently asked questions (FAQ)
If I cancel my participation, how much of the participation fee will I get back?
In case of cancellation, we retain 50% of the registration fee. But: the right to participate can be transferred. After the 2nd of August, we do not refund the participation fee.
Can I pay the registration fee at the venue upon arrival?
You have to pay the registration fee in advance. However, if, for any reason you pay at the registration upon arrival you will be charged an additional fee of HUF 2500 (EUR 7).
Can I transfer my registration to someone else?
In most cases, yes! Contact the organizers! You will have to find someone instead of yourself, but we will try our best to help.
Will there be daycare service for children?
We do not know yet… If many of you will say that participation is only possible for you if there will be a daycare for children, we will start working on it.
What is included in the registration fee?
The registration fee gives you the right to participate in the programs (according to rules and guidelines) but it DOES NOT INCLUDE the accommodation and meals! At the registration form we collect information about your meals and accommodation requirements. This cost you will have to pay at the registration desk upon arrival.
Can I just come for a few days?
Yes, you can!
However, usually we do not recommend this. You can easily end up with a process lacking closure or face difficulties trying to integrate into an already ongoing one.
Can I bring a dog?
Unfortunately neither the dormitory, nor the diner or the university allows dogs / pets, so we kindly ask you to leave them at home.
I filled out the online registration form and have paid at the web page? Do I have to do anything else?
Yes! Upon arrival to the university of Pécs, Hungary you will have to register to get your program booklet, name tag, pay for meals / accommodation, etc.
When is my registration valid?
Your registration is only valid if you have filled out the online registration form AND have paid, using the web shop at this page. To be entitled to a discount you have to send us the registration form by the deadline AND payment should also arrive to our account by the deadline.
I have submitted my application form by the deadline but have not paid by the deadline. Can I still get the discount?

No. To be entitled to a discount you have to send us the registration form AND pay by the deadline.
August 17 - August 23, 2021